5-axis
CNC Machining Services
Online Quote
World-class computer numerical control (CNC) machined parts
delivered to your door in days. A wide variety of CNC materials
and secondary finishes available from our manufacturing partners.
5-Axis CNC Machining With Ultra Precision
DEYUCNC provides 5-axis CNC machining services that achieve an angular tolerance of two-thousandths of a degree (.002°). We specialize in true 5-axis contour machining that allows us to manufacture "almost impossible to make" 5-axis components with ease. It takes more than just excellent machining and programming skills to perform true 5-axis work.
Benefits of Our 5-Axis CNC Machining Services
Workpieces are not moved through several workstations, they can be completed on the 5 Axis machine alone—finishing components with greater accuracy
Less fixture preparation—saving time and money
Single setup required for machining complex shapes—increasing productivity
Can use shorter cutting tools—producing higher cutting speeds and fewer tool vibrations for higher precision
Ability to achieve outstanding surface finishes—improving overall part quality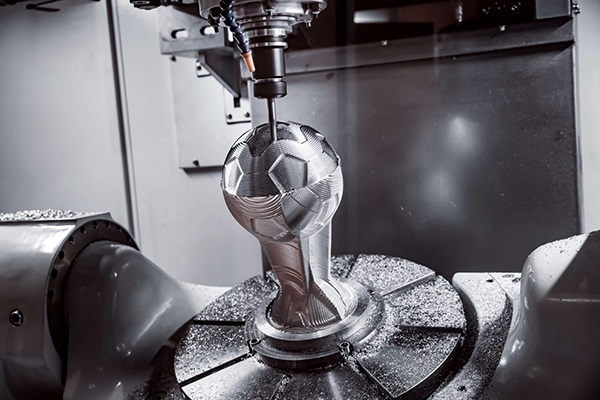 What is 5 Axis CNC Machining?
5 axis cnc machining is unique in its ability to effectively process part sizes and shapes with essentially infinite possibilities. Like 3 axis machines, the cutting tool of a 5 axis cnc machining center moves across the X, Y, and Z linear axes, but also rotates on the A and B axes – allowing the cutting tool to approach components from any direction. An experienced machinist can achieve incredibly complicated geometries with high precision when using all 5 axis in conjunction. The skilled and highly experienced CNC machinists and programmers at DEYUCNC are capable of machining complex shapes, undercuts, and complicated angles – all in one setup to boot.
Industries served by DEYUCNC
5 axis CNC machining is used across a number of industries to produce precision dependent components with fast manufacturing times and repeatable accuracy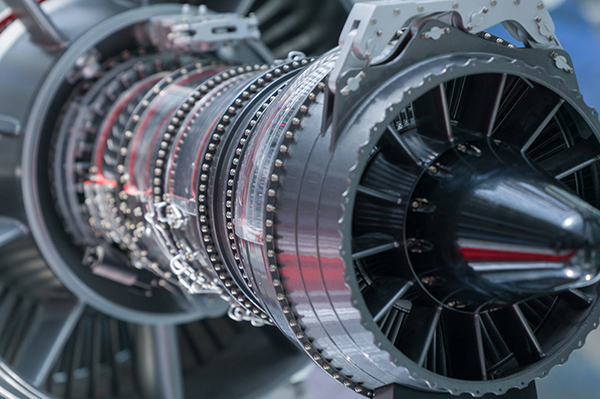 Aircraft and aerospace parts demand the highest precision and exacting accuracies. Depend on DEYUCNC to deliver components meeting or exceeding your quality standards.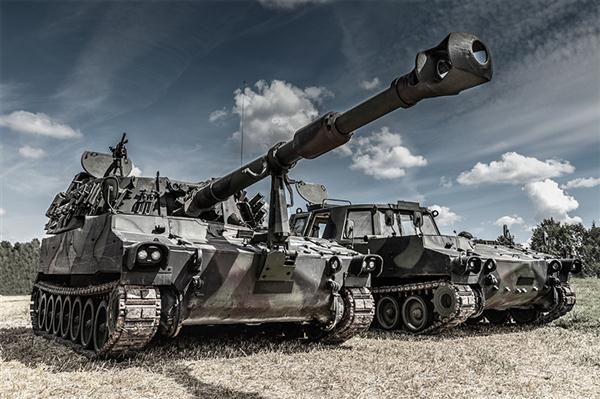 DEYUCNC not only provides unmatched 5 axis milling, wire EDM, and lathe services, but we keep the specifics of your components completely confidential, ensuring vital secrets are not leaked.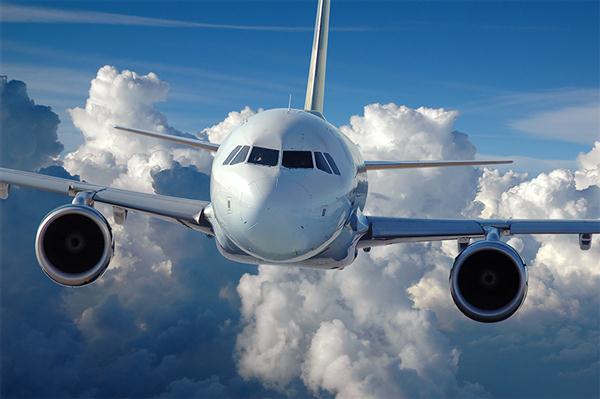 Our CNC professionals are capable of machining a multitude of aircraft components, and to the exact precision required when adhering to the highest industry standards.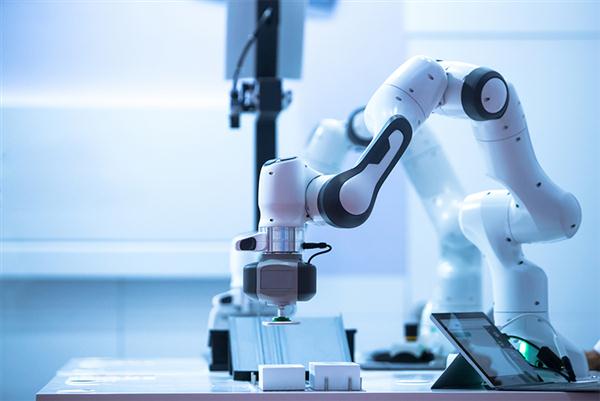 Medical manufacturers and innovators alike choose DEYUCNC when they need to outsource CNC services, create prototypes, or simply cut costs while improving product quality.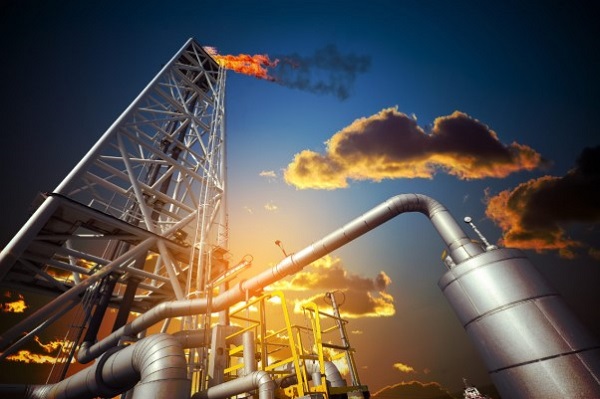 When you need complex components for your oil & gas or energy applications, turn to DEYUCNC. From micromachining to 5 axis cnc milling, we can meet your every CNC need.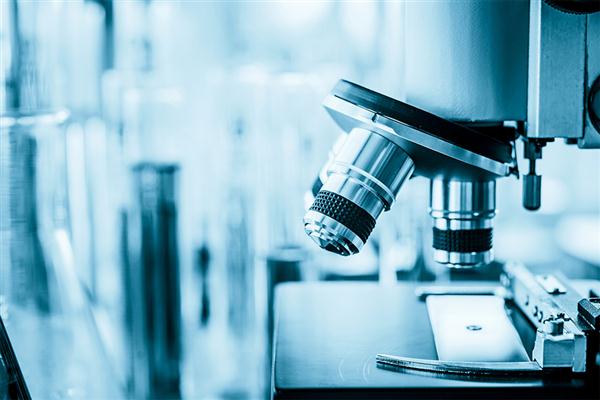 Microscopes, telescopes, cameras, and more requiring 100% accuracy on machined components will get nothing less than expected when DEYUCNC is on the job.
DEYUCNC serves these industries and more, consistently exceeding industry quality standards and the capabilities of normal CNC machine shops. We are happy to take on prototype or production machining work.
Getting the Most from 5 Axis CNC Machining
Understanding the full capabilities for 5 axis CNC machining is the difference between an ordinary component and an extraordinary one. CNC machinists trained to use CNC machines may not have the knowledge or expertise to get the most from 5 axis CNC Machining technology, but DEYUCNC Industries is different. We have an arsenal of the best 5-axis machinery on the market produced by the best brands and are always operated by expert machinists who know how to utilize 5 axis CNC Machining technology for your particular components.
DEYUCNC uses the best CNC machines manufactured . We have consistently delivered remarkable results using our 5-axis machining services for multiple industries all over the United States.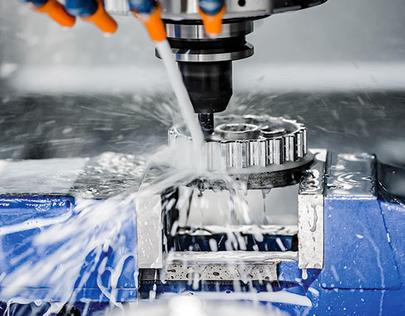 Expanded Possibilities with 5-Axis CNC Machining
In many cases, a 3-axis CNC machine can do the work of a 5-axis CNC machine – not to say with the exact same precision. The main difference is the setup and fixturing time. Setting up a single job on a 3-axis CNC machine can take 5 hours for one piece, including the rotations needed to complete the fabrication. Setup and fixturing of the same job on a 5-axis CNC machine would take less than 2 hours. Cycle time is also significantly decreased by using a 5-axis machine over a 3-axis machine, reducing it by more than 1/3rd.

And, for repeat jobs, once the initial setup has been completed, the next time the job rolls around it is finished much quicker since the specifications are already programmed into the machine. Less time spent setting up and fixturing machines means better turnaround times, and more opportunities to take on other jobs.
5-Axis CNC Machining Materials
DEYUCNC has extensive experience manufacturing component parts from different materials using 5-axis CNC machining
Aluminum Alloy
Stainless Steel
Alloy Steel
Copper Alloy
Plastic
Aluminum Alloy
Aluminum Alloy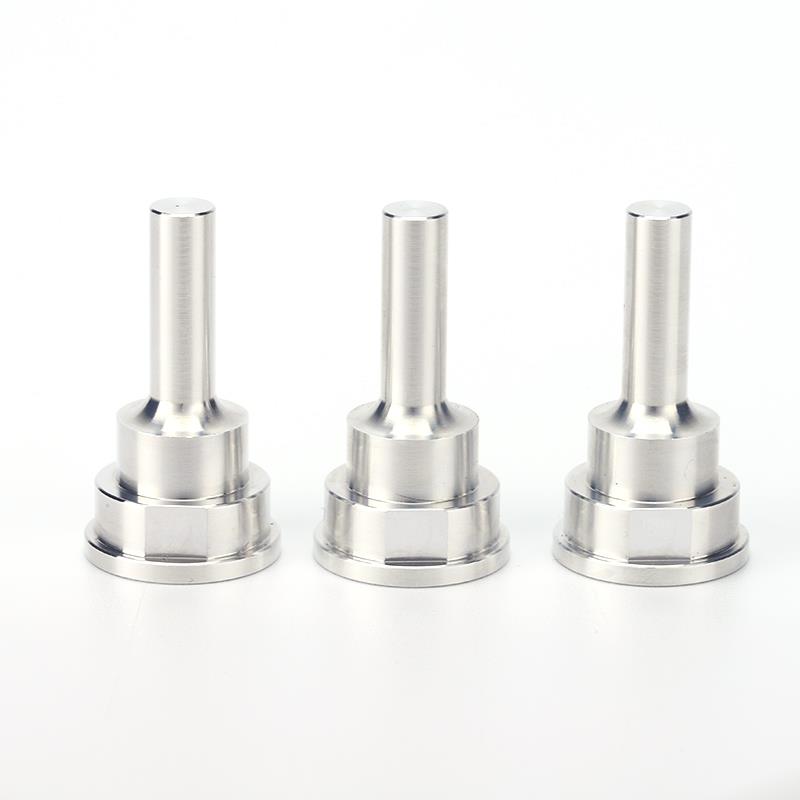 Aluminum alloy is light and soft, has good strength and corrosion resistance, good processing performance, and is easy to regenerate.
Lead Time:< 5 days
Classification:6061,6063,5052,7075,2A12,LY12
Wall Thickness:0.85 mm
Max part size:200 x 90 x 120 cm
Stainless Steel
Alloy Steel
Copper Alloy
Plastic
5 Axis CNC Machining FAQs
5 Axis CNC Machining Services Set DEYUCNC Apart from the Competition
DEYUCNC has consistently delivered remarkable results using their 5 axis CNC machining services. If you are seeking impeller or turbine work, you know the complexity of this component's contours. We seek these challenges, knowing our equipment and 5-axis machine operators have the skills to make impellers with the highest accuracy and precision, no matter the size demands.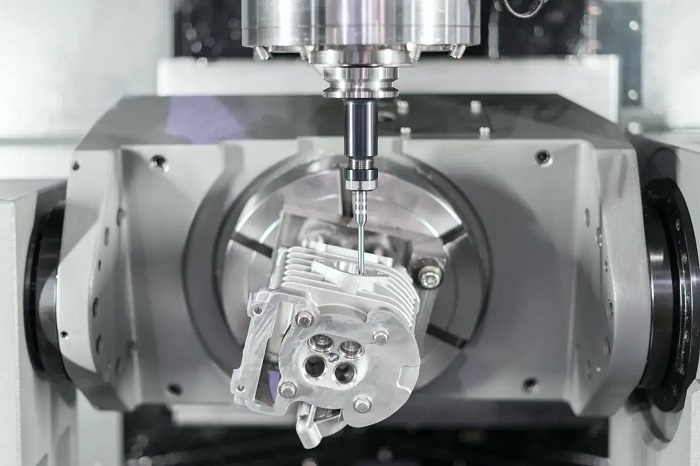 Prescription Glasses Moldings DEYUCNC has also created inserts that are used for eyeglass molding – not the frame but the actual mold for the prescription glasses. Though this may sound simple, it is anything but. Visualize the complex curvatures of a bi-focal lens. Now make it a progressive bi-focal; add astigmatism and off-center axes. Many CNC machine shops are not capable of producing the surface tolerance and integrity achieved with the same precision as DEYUCNC' 5-axis machinists. This is just one example of how our team's mathematical skills benefit customers. Precision Collimators Another example showcasing our incredible dedication to precision is the production of collimators. Collimators demand ultra-high precision and accuracy to create a high number of holes (depending on its size, a collimator can have 500-1000 holes), each next hole pointing at a different angle than the proceeding hole, with a positional accuracy to be within 5µ to 10µ and an angular accuracy to be within +/- 0.002°. DEYUCNC meets these challenges head-on, and successfully achieves the exact specifications these components require—accurately machining each hole so they meet at one focal point. Ventricular Assist Devices A third example is the main axial impeller used in the heart pump for VAD—Ventricular Assist Devices. When machining medical devices, precision and accuracy is of the utmost importance – DEYUCNC is dedicated to meeting these requirements, delivering precision machined components safe enough to implant within the human body.